We currently have a mix of Cows on the farm, for Milk Production we have MRI's and Holsteins, and for Beef Production we have the British Blue and the Limousin.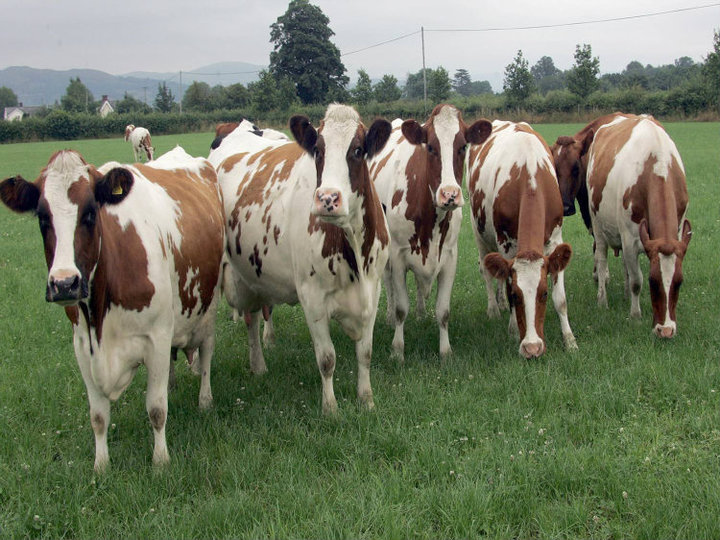 The Meusse Rhine Issel or MRI cow (in some countried known as the MRY) originates from the Netherlands and has been bred as a dual-purpose cow, a source of both milk and beef. The breed is named after the three Dutch rivers in the South-Eastern part of the country, the Maas, Rhine and Ijssel, it was on the banks of these rivers where the breed was developed in the 19th Century.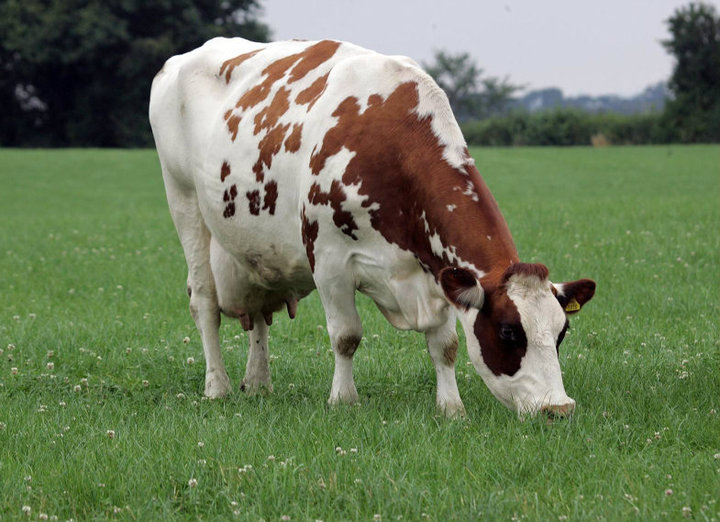 The MRI cow is renowned for its high milk yeils which is also characterised by it's naturally high protien content making it perfect for making ice cream!! An MRI cow is of medium size and the breed benefits from strong feet and legs, it is also well known for its quiet and docile temperament, longevity and easy calving. MRI cows are originally red and white in colour (Some of our herd are Black and White due to cross breeding) and they easily adapt to varying conditions.
MRI's have been at Common Piece Farm since 1993 when six heifers were imported from Holland, since then the herd has grown with the aim of becoming a full pedigree herd. If you want to know more about the breed visit www.mri.org.uk.
To read about our other breeds visit their society pages:
Holsteins and Fresians Society (Milk Production): http://www.holstein-uk.org
British Blue Society (Beef Production): http://britishbluecattle.org
British Limousin Cattle Society (Beef Production): http://limousin.co.uk